Sheraton Athlone Hotel – The Perfect Wedding Hotel Choice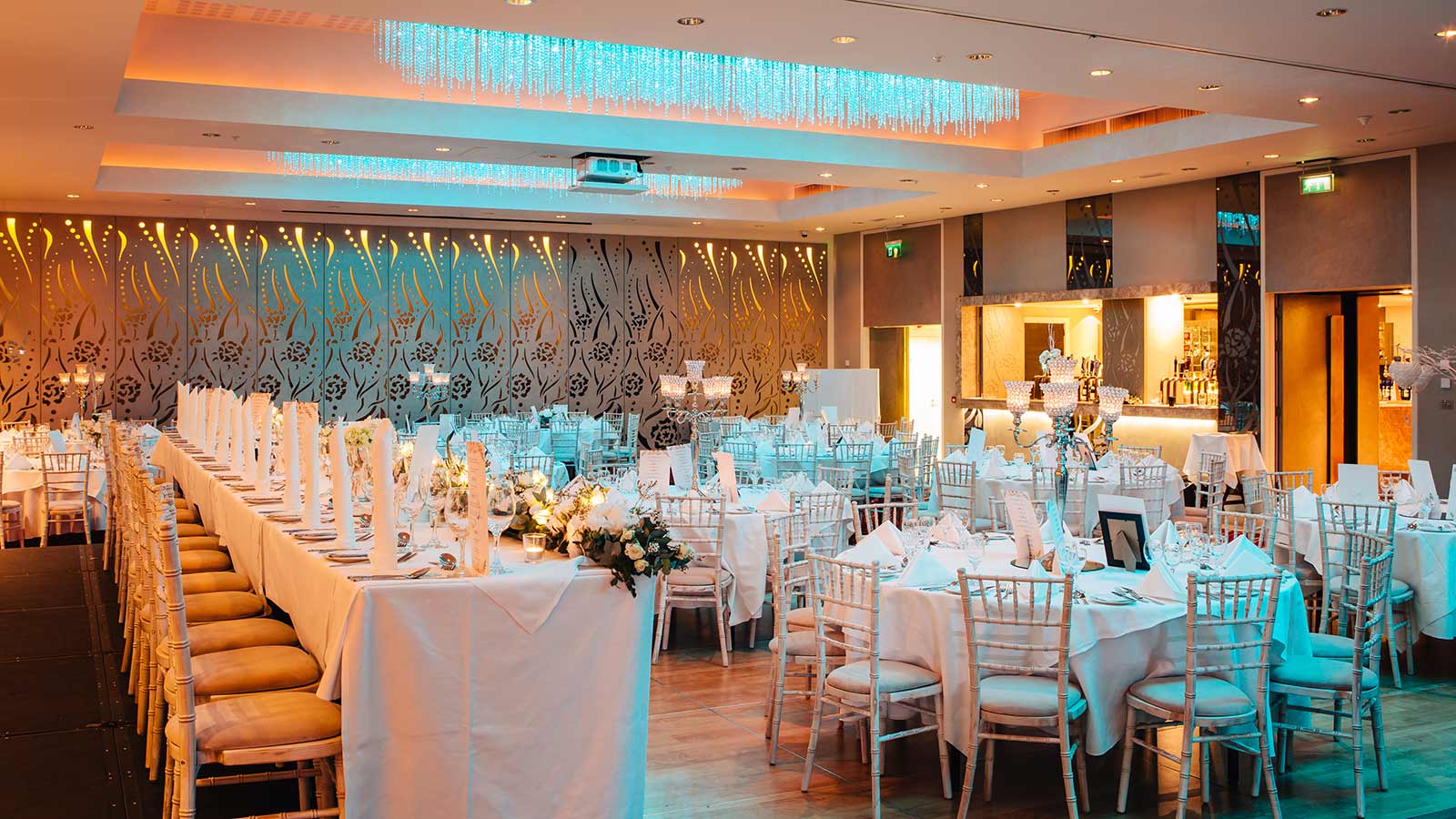 For many people, the day of their wedding is the most important and most treasured of their entire life. At the Sheraton Athlone Hotel, that is something we recognise, which is why we are committed to perfecting every single task we undertake in ensuring that your wedding day is flawless. Our thorough preparation, dedicated staff, picturesque settings and delicious dining options all combine to make the Sheraton Athlone Hotel the ideal choice of wedding venue in the Midlands of Ireland. It is our aim to provide a venue of such perfection that our guests' expectations will not merely be met, but notably exceeded.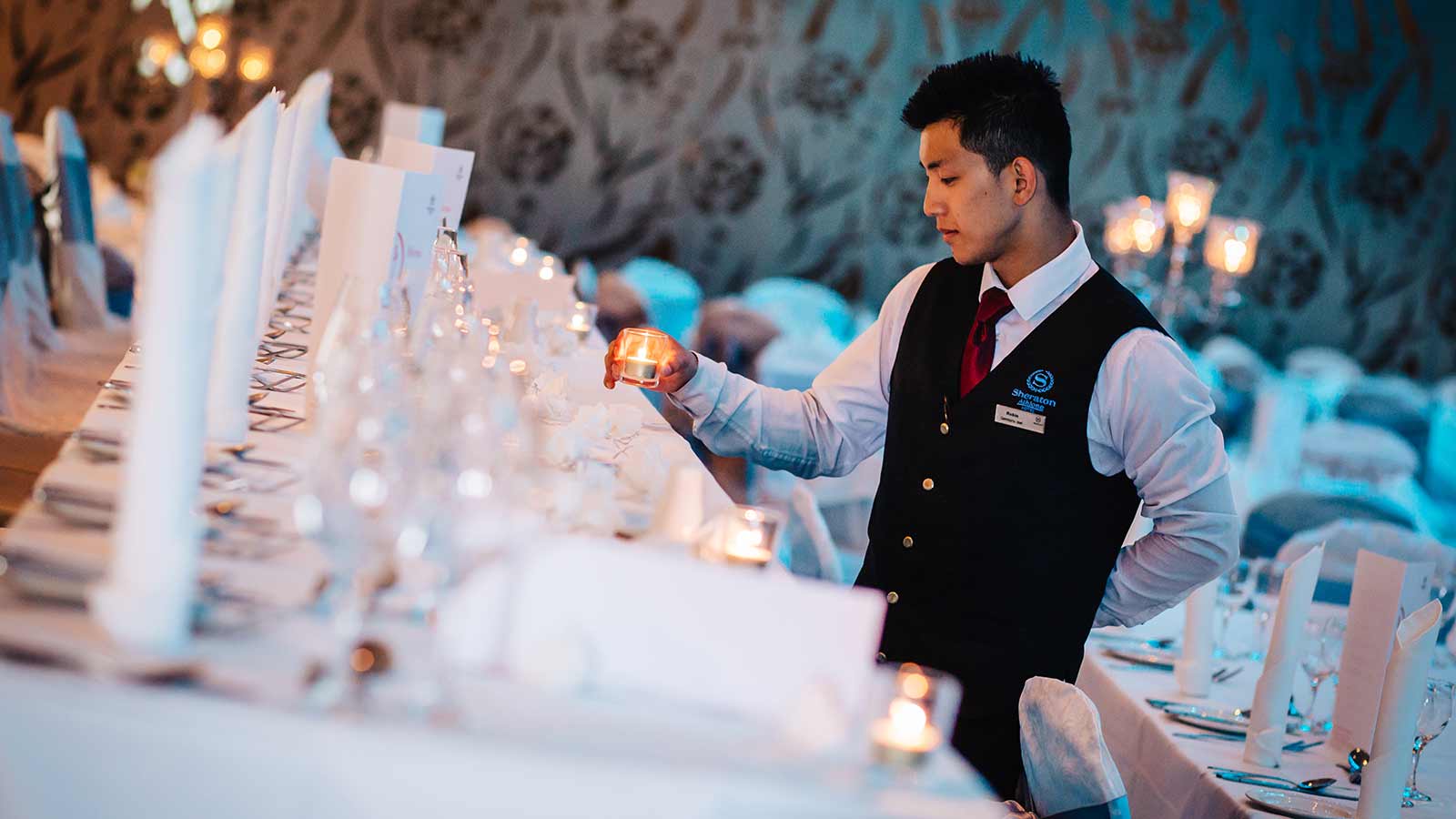 We create wonderfully tailored wedding hotel packages in Ireland
We offer two wedding packages which are designed with your choices in mind. We believe that you should have the opportunity to plan your wedding exactly the way you want it and our packages can easily be tailored to suit your every wish. Our Classically Beautiful Wedding Package and Show Stopper Wedding Package encompass every single stage of your wedding, from pre-ceremony consultation and a champagne red carpet welcome for the bridal party, right through to late night nibbles and champagne breakfast delivery to the Bridal Suite the next morning. We spare no effort in providing a wide selection of exquisite food and drink throughout the day amid an elegant wedding venue with crisp linen décor and elegant fresh floral table arrangements.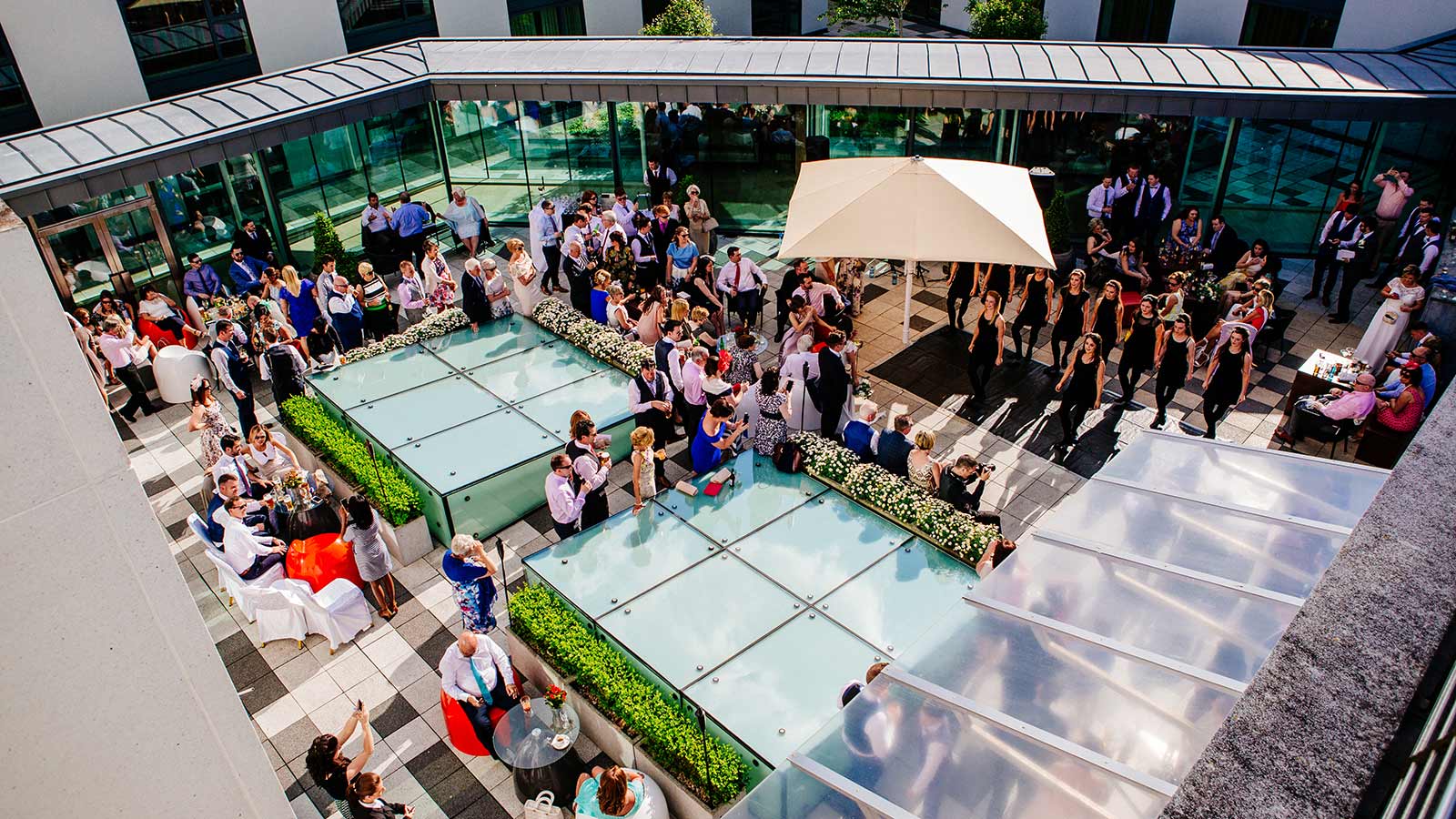 We are the perfect hotel choice for civil weddings in Ireland
The Sheraton Athlone Hotel is the ideal choice for anyone wishing to arrange a civil wedding ceremony. We can cater for a full large-scale wedding and also a more intimate, private ceremony, depending on your wishes. Our expert wedding co-ordinator offers years of experience and friendly advice and will delightfully make recommendations based on your vision for a dream wedding.
We also provide a magnificent private rooftop garden for a perfect welcome reception, while our luxurious Bridal Suite is a spacious room with features including a crystal chandelier, private balcony and majestic spiral staircase.